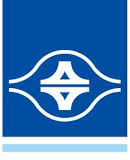 Formosa Plastics LLDPE
Taisox Linear Low Density Polyethylene (LLDPE) resin is made from Innovene technology. The gas phase process is under careful process control and excellent additive makes Taisox LLDPE produced parts with excellent properties such as film strength, processability, heat-sealing and optical properties.
All the below LLDPE grades contain anti-oxidants and comply with US 21 CFR177.1520, RoHS, REACH SVHC, EU No.10/2011 and EN71.
Grade

Melt Index

(ASTM D1238)

Features

Applications

LLDPE – C4 Blown Film

3210

1.0

Heavy duty sacks,
agriculture films, liners for produce bags, stretch films

3214

1.0

With slip and anti-blocking
agent

3320

2.0

Light and medium duty film,
stretch film

3224

2.0

With slip and anti-blocking
agent

3224D

2.0

With slip agent and high
anti-blocking agent

LLDPE – C4 Cast Film

3225

2.0

Without slip and
anti-blocking agent

Cast stretch film, overwrap
film

3228

2.8

LLDPE – Rotaton

3830U

3.2

With UV stabilizer

Large crate containers,
tanks, barricade

3840

5.0

3840U

5.0

With UV stabilizer

LLDPE – Extrusion

3440

4.0

PE sheet

3450

8.0

3460

14

LLDPE – Injection

3470

23

Housewares, thin walled
food containers, soft lids, color masterbatch, artificial grass

3460

50