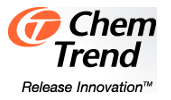 Lusin Lub PZO152
Lusin Lub PZO152 is a soft, beige special lubricating and assembly paste. This multi-purpose paste is resistant to high
pressure and protects against corrosion (prevents fretting corrosion) in temperatures up to 140°C/284°F. The ejector pins do not leave any dark stains on the moulded parts.
Other benefits include:
– Resistant to high pressure
– Prevents stick slip
– Protects against corrosion
– Resistant to hot water and steam
– Resistant to alkaline and acid media
– Spreads easily
This product is designed for all applications, such as core slides and ejector pins in plastic processing machines.
It can be used as a lubricant for maintenance and repair purposes, especially for sliding surfaces subject to low to
medium sliding speeds, for applications where there might be stick slip, and for applications under high static and
dynamic loads. It can also be used as a lubricant for threaded components in machines and equipment subject to heat. Examples: threaded spindles, profiled guide ways, adjusting, mechanisms, as an assembly aid for the installation of bushings, and to prevent fretting corrosion in interference fits, bearing seats, bolts, spline shafts, etc.