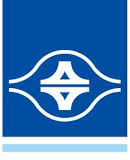 Formosa Plastics EVA
Taisox Ethylene Vinyl Acetate Copolymer (EVA) resin is produced by high pressure process technology from Enichem, Italy. It includes Tubular process and Autoclave process. EVA made with these processes has excellent processabillity, transparency, low temperature sealing, chemical resistance, and crosslinking foaming ability.
All the below EVA grades comply with US 21 CFR177.1350, RoHS, REACH SVHC, EU No.10/2011 and EN71.
Grade

Melt Index

VA %

Applications

EVA – Film

7130F

0.9

9

Greenhouse film,
general-purpose film

7140F

0.7

14

7350F

1.8

18

Greenhouse film, sanitary
applications, gaskets, PEVA sheets

EVA – Injection and
Foaming

7240M

1.5

15

X-linked foam sandal,
slipper

7320M

4.0

9

Flexible items, X-linked
foam

7340M

2.5

14

7350M

2.5

18

X-linked foam shoes,
mid-sole, gaskets, PEVA sheets

7360M

2.5

21

X-linked foam shoes,
mid-sole, gaskets, protection film

7470M

7.5

26

X-linked foam, gaskets,
masterbatch, extruded construction material

EVA – LSFH for Wire
and Cable

7470K

5/5

26

LSFH for wire and cable,
X-linked foam, gaskets, masterbatch

EVA – Encapsulation
Film

7760S

25

28

Solar cell encapsulation
film

7870S

15

28

Solar cell encapsulation
film

EVA – Hot Melt

7760H

25

28

Hot melt adhesive,
packaging, bookbinding, woodworking

7880H

55

40

7A50H

150

19

7A60H

150

28

7B50H

400

19

7B60H

400

28