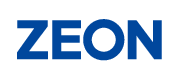 Zeonor 1430R
Cyclo Olefin Polymers (COP) are fully amorphous and highly transparent thermoplastic resins. It has excellent combination of optical and
electronic properties.
Zeonor COP (1020R, 1060R, 1420R, 1430R) allows for innovative diagnostic applications, including micro-well plates and microfluidic devices, in such areas of specialization as cellular and bio-chemical assays for drug discovery, proteomics, and genomics.
ZEONOR resins also offer:
• "Glass-like" transparency
• UV transmission range
• Ultra low fluorescence
• Inert/Non-reactive surface
• High purity
• Low moisture absorption
• Sterilization
• Surface treatable for cell binding
• Chemical resistance
• Superior moldability and flatness
• High Tg for PCR thermo-cycling